India oh India: you hate it or you love it. While Southeast Asia is the paradise on earth for backpackers, India is perhaps the biggest challenge on earth. Do you dare to go to India?
We will not turn around it. A culture shock is guaranteed on your first trip through India . Begging children on the street, the busy traffic, the penetrating stench and bizarre habits. Yes, India is a totally different world than you are used to. We mention eight reasons why a backpacking adventure in India is really worth it.if you visit in Rajasthan Udaipur book the taxi services in Udaipur it provided taxi for travel and other business work.
1. Off the beaten track
Backpacking is hot. And that is why you come across a lot of tourists in many popular places. Travelers complain that they want something different than usual, off the beaten track, without all those annoying tourists. Although we cannot guarantee that you will not meet tourists, off the beaten track is India's middle name. Is you wAThis is traveling as intended. India is so different from what you're used to and that is what makes it so special.
2. Indian cuisine
Admittedly, there is a good chance that during your trip through India you will be confronted with stomach problems (or just puke and sickness). Long live the Delhi belly! But once you get over it, Indian food is the ultimate bliss. Every region has its own specialties and we certainly can't get enough of the delicious curries, chicken masala and naan bread. And Chai of course, on every corner of the street.
3. Impressive Culture
The Indian culture is perhaps one of the most special and intriguing cultures in the world (simply bizarre). The country has a rich history and the influences of Hinduism can be found everywhere. Women dress in colorful robes, everywhere you go loud music blares through loudspeakers, you find beautiful temples – er, Taj Mahal – and witness special rituals on the holy Ganges.
4. Breathtakingly Beautiful Nature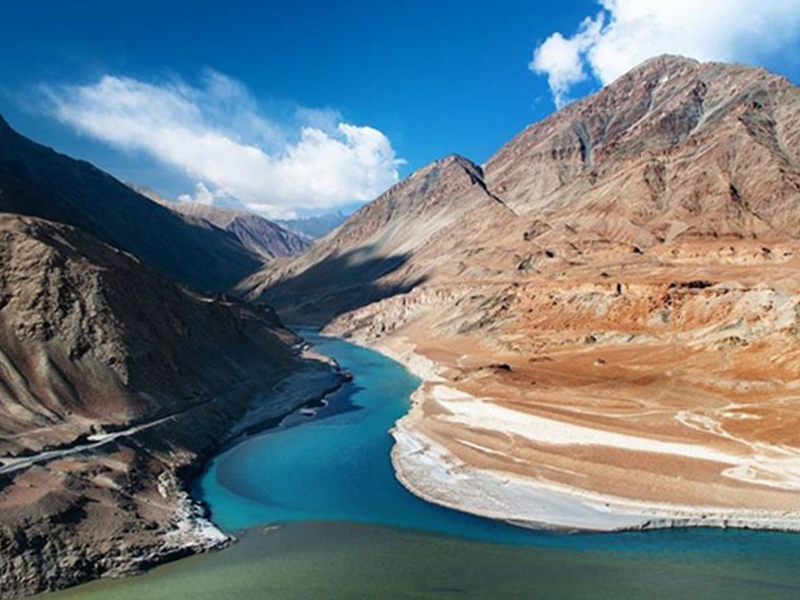 At first glance, India seems incredibly gross. But once you get used to the smell and the enormous amounts of waste on the street, you will also see the beautiful sides of the country. For example, southern Kerala has incredibly beautiful nature, with lush jungles, vast beaches and beautiful backwaters. And the Himalayas. Need we say more ?! The north of India is breathtakingly beautiful and incredibly impressive. A multi-day trek through the Himalayas is an absolute must and the landscapes at Ladakh and Leh are unparalleled.
5. Budget-friendly Travel
If you think Southeast Asia is cheap, think twice. In India you only get real value for money. Accommodation is dirt cheap, you can easily score an extensive meal for a few euros and traveling through India is also very affordable. The cheapest way to travel is by train, but that can also take a very long time. Yet train journeys through India are something that you, as an avid traveler, certainly want to have experienced. With a domestic flight you are much faster on the other side of the country and there are good deals for that too.
6. All in one, so Something for Everyone
India is so diverse that you will find something for everyone here. There are a number of relatively modern cities with the same infrastructure. Goa is a real hippie hangout where you can spend your days relaxing on the beach, eating delicious food in one of the many eateries and then taking a dance. Furthermore, India has many beautiful nature parks and waterfalls, tea plantations and impressive mountain landscapes that are ideal for an active and adventurous journey. Culture enthusiasts will be delighted by the Golden Temple in Delhi, visit the Taj Mahal in Agra and discover the home of the Dalai Lama in Dharamsala.
7. Yoga & Ayurveda
You are also in the right place in India for your spiritual development. This is a mecca for lovers of everything that has to do with yoga. The place to be is Rishikesh, the yoga capital of the world. You can follow individual yoga classes here or do a real yoga teacher training. If you really want a unique experience, you can also stay in an ashram – completely back to basics. If that is a bit too heavy for you, then you simply enjoy a wonderful Ayurvedic massage. Very different from, for example, a Thai or Balinese massage, but also so very tasty. Relaxation guaranteed!
8. After India, every other Country is not too Bad
India may not be the first country you think of for a backpacking adventure. But believe us, once you've been to India and have come to appreciate the country, the special culture and customs and the friendly yet quirky population, you'll love it. And if you have survived India, you can handle any country!